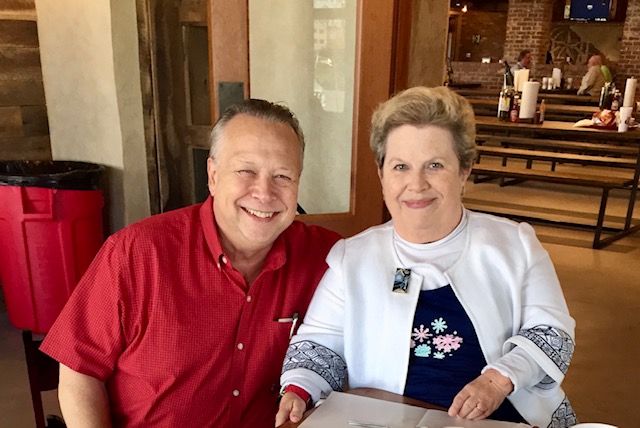 New Life Lutheran welcomes Rev. Bill Schwertlich who will be our part-time Interim Pastor during our transition and pastoral search.  He serves under call from the ELCA Texas-Louisiana Gulf Coast Synod Council.  He has thirty-eight years of experience as an ordained Lutheran pastor.  
Bill was born and raised in San Antonio, Texas.  He began studies at Concordia University at Austin and completed his Bachelor's in Elementary Education at Concordia University, Chicago in 1978.  He completed his Master of Divinity degree in 1982 at Concordia Seminary, St. Louis, Missouri and was ordained the same year. 
Pastor Bill's has served in a variety of pastoral positions, including solo, assistant, associate and interim pastorates throughout Texas. He has served in interim positions since 2007.  During his career, Pastor Bill has studied Family Systems process promoting healthy relationships and has completed training in the Bridgebuilder and Healthy Congregations processes.
Pastor Schwertlich and his wife, Kathleen, have their home in Bear Creek Meadows in Katy. Kathleen is a 1977 graduate of Texas Lutheran University.  They were married on January 1, 1984 and have no children.  They have lived in the greater Houston/Katy area for over 35 years.  Both are grateful to God for the blessing of a new opportunity to serve among God's people at New Life Lutheran in Pearland.
---
To contact Pastor Bill Schwertlich, Pastor
please use the form below.
Or call:
281-485-1818