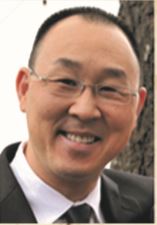 Sang wants to thanks everyone at New Life for 5 wonderful years. Continue to raise your kids up in the love and fear of the Lord. As parents, you are the most important influence in their lives for knowing who Jesus is. May you live holy, loving and faithful lives. Pray for your new pastor and director for faith formation; the Lord will surely provide and answer your prayers!
---
To contact Sang Kim, Director for Youth and Family Faith Formation
please use the form below.
Or call: 281-485-1818